The Sacred Valley Peru is one of the most beautiful and culturally-rich regions in South America. From ancient Inca ruins to breathtaking mountain peaks and lush green valleys, there is something for everyone here. This guide will take you through everything you need to know about visiting this incredible region. From what activities are available to the best places to visit. So grab your passport and prepare for an unforgettable journey!
What kind of activities can be done at the Sacred Valley?
The Sacred Valley of the Incas offers a wide range of activities for visitors to enjoy. These include:
Hiking and trekking – Explore the stunning mountain landscapes, ruins, and villages on foot or by mule.
Whitewater rafting – Take in the breathtaking views as you paddle down rapids ranging from Class I-IV on the Urubamba River.
Mountain biking – Tackle some of Peru's most iconic trails while taking in spectacular scenery along the way.
Rock climbing – Climb up sheer cliff faces with experienced guides who will ensure your safety every step of the way!
Horse riding– Ride through lush valleys, over mountains, across rivers and explore ancient Inca sites all at once!
Zip lining– Experience an adrenaline rush like no other as you zip line across canyons and gorges in this beautiful region!
Cultural tours – Immerse yourself in local culture by visiting traditional markets, artisan workshops and nearby archaeological sites such as Ollantaytambo or the Pisac Ruins!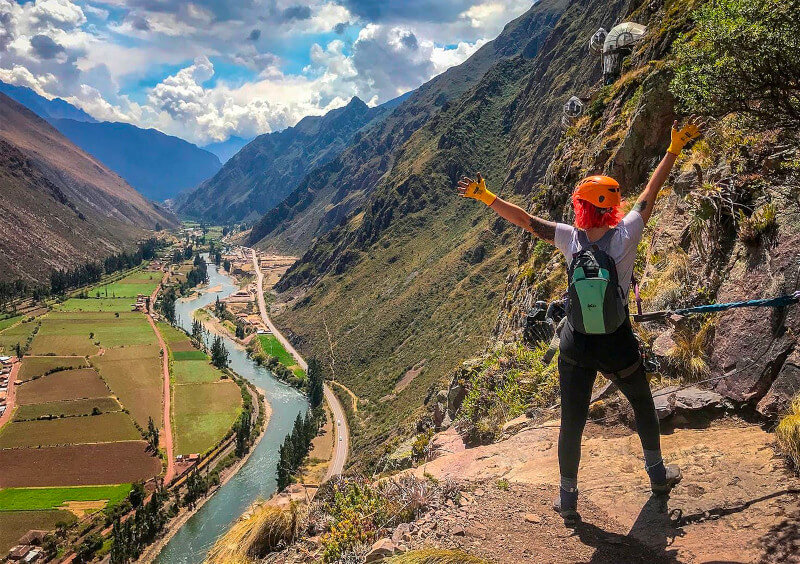 What places can be visited in the Sacred Valley of the Incas?
Pisac: This is an Inca ruin situated in the Sacred Valley of the Incas. It provides a spectacular view of the valley below and mountains above. It was once an important center for religious ceremonies and has many interesting archaeological sites to explore.
Ollantaytambo: This ancient fortress-town located in the heart of the Sacred Valley. It was once an important ceremonial and military site that defended Cusco from invasion by outsiders, including Spanish conquistadors. Visitors can still climb its steep terraces, visit its temples, and marvel at its impressive architecture.
Moray: This incredible archaeological site consists of several concentric circular terraces cut into a natural amphitheater. It is believed to have been used as an agricultural laboratory by Inca farmers who experimented with different crops at various elevations and microclimates within one area!
Chinchero: Located high up on a hilltop overlooking beautiful landscapes, this traditional Andean village boasts some stunningly preserved colonial buildings alongside traditional houses made from adobe bricks or stone blocks. Visitors can learn about local customs here too!
Maras Salt Mines: These salt ponds are one of Peru's most iconic sights. Thousands upon thousands of small pools filled with salty water that are harvested daily by locals using traditional methods unchanged since pre-Inca times!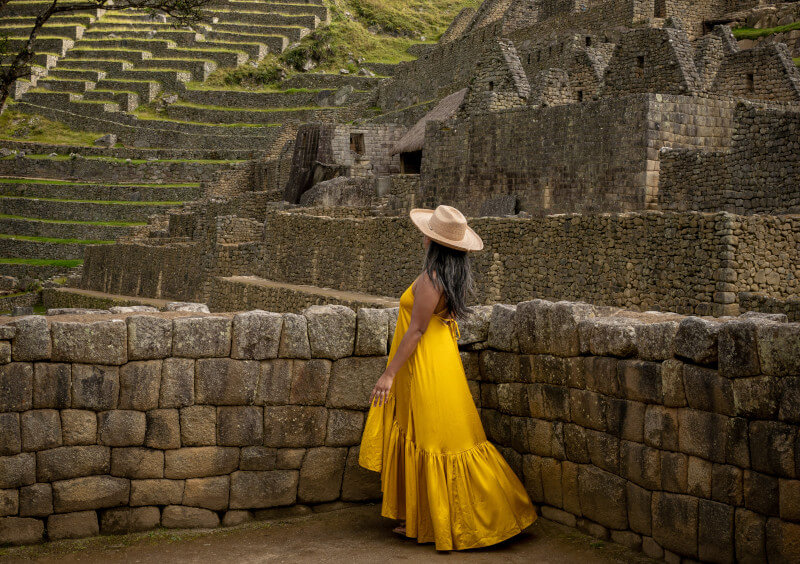 Do you need a tour guide to visit the Sacred Valley?
A tour guide is needed to visit the Sacred Valley of the Incas because it can be difficult to navigate and get around on your own. Tour guides are knowledgeable about the area, its history and culture, as well as places to visit in the valley. They will also provide insight into local customs and etiquette that may not be readily available. Additionally, they can provide advice on where to stay or what activities you should partake in while visiting this unique region of Peru.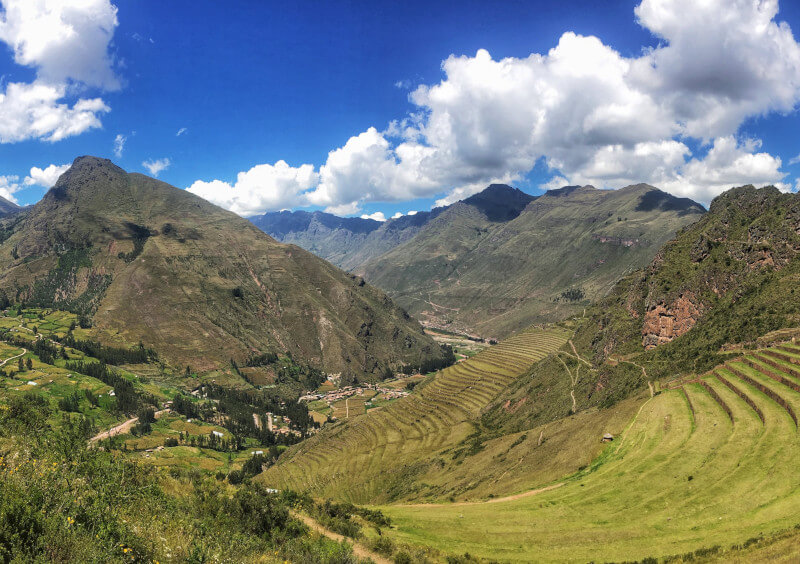 Why visit the Sacred Valley?
The Sacred Valley of Peru is a place of history, culture and natural beauty that should not be missed. From the mysterious ruins at Ollantaytambo to the majestic Machu Picchu, this region has something for everyone. Whether you are looking for an adventure or just a peaceful vacation spot, the Sacred Valley of Peru will provide you with all the sights and sounds that make it such a special destination.
With its rich cultural heritage, stunning landscapes and vibrant markets, it is no surprise why so many people flock to this amazing valley each year. So if you are looking for an unforgettable experience in one of South America's most beautiful places, then look no further than the Sacred Valley of Peru. Your perfect holiday destination!